In this article, we'll explore the initial step of the customer journey, the Discovery stage.
We'll also dive into the various ways businesses can communicate the value of their products or services, as well as advertise their brand. Strategies such as social media ads, search engine optimization, and content marketing will be discussed.
At the start of the Ideal Customer Journey, people become familiar with your business and its offerings. This Discovery stage is the first step in the process.
The goal of this stage is to make potential customers knowledgeable about your brand and let them know what you can provide.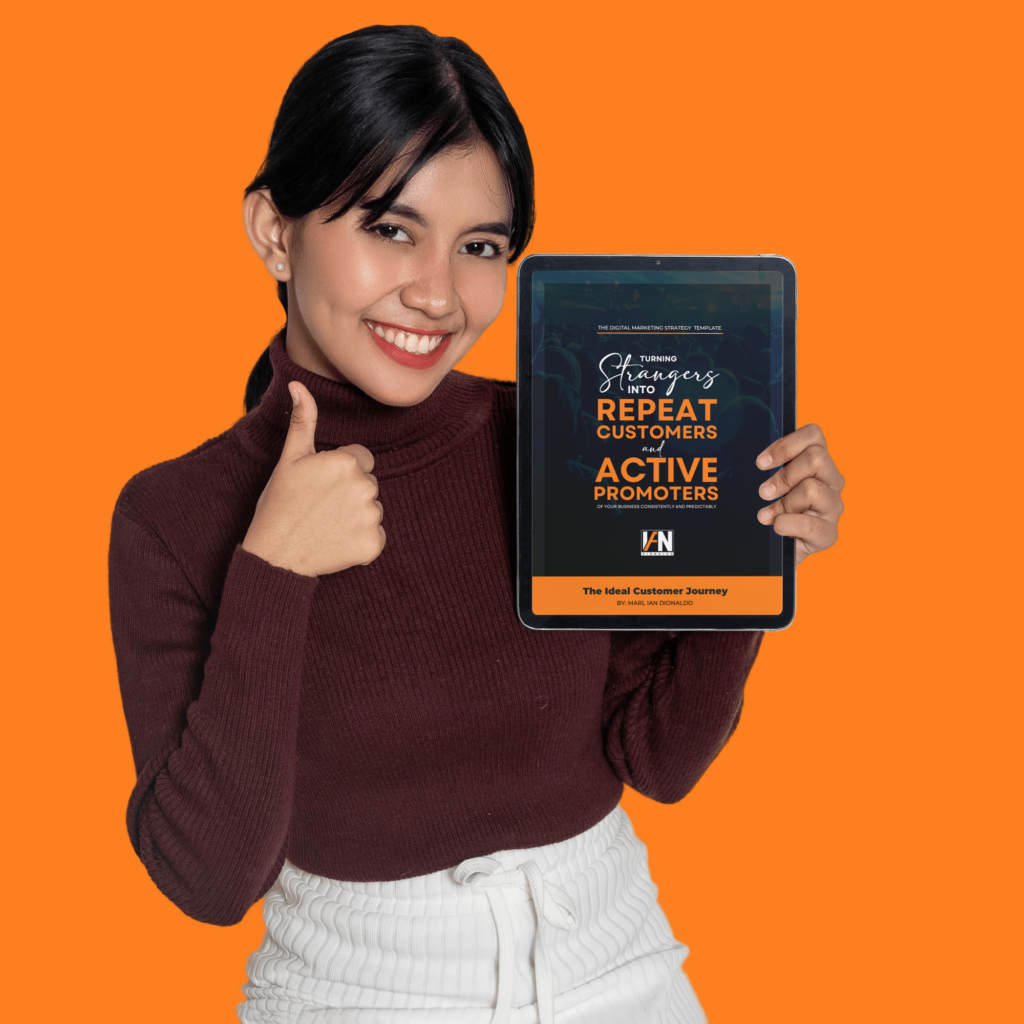 Want to learn more about how to apply the Ideal Customer Value Journey to your business?
Unlock the secret to business growth with our comprehensive guide to the Ideal Customer Journey.
Learn how a thorough understanding of the customer journey may offer insightful information about the tastes and behavior of your target market, enabling you to develop marketing plans and campaigns that are more focused on generating sales and retaining customers.
Download our ebook guide now and take your business to the next level!
More Ways of Building Brand Discovery
Another way to promote brand discovery is through search engine optimization (SEO). This involves making sure that your website appears at the top of search engine results when people search for related keywords. By optimizing your website for search engines, you can increase the visibility of your brand and make it easier for people to find you.
Finally, content marketing is a great way to promote brand discovery. This can include writing blog posts, creating videos, or even hosting webinars. By creating valuable content that educates or entertains your target audience, you can attract more people to your brand and increase brand discovery.
In conclusion, promoting brand discovery is an important step in the Ideal customer journey. By creating marketing campaigns that effectively communicate the value of your products or services, you can introduce more people to your brand and increase the chances of them becoming paying customers. Whether it's through social media advertising, search engine optimization, or content marketing, there are many effective ways to build brand brand discovery and grow your business.
Are you struggling to increase brand discovery and attract new customers?
Are you tired of ineffective marketing campaigns and feeling like you're not reaching your target audience?
Download our free ebook "The Digital Marketing Strategy Template for Turning Strangers Into Repeat Customers and Active Promoters of your business Consistently and Predictably" and unlock the secrets to mastering the first stage of the ideal customer journey and effectively building brand discovery.
Learn how to create successful digital marketing strategies that will turn strangers into repeat customers and active promoters of your business. Don't wait any longer and download it now!