Thank you for downloading the Digital Marketing Strategy Guide To Turn Strangers into Loyal Customers and Raving Fans Ebook. You've taken the first step towards revolutionizing your online business, and we're excited to be part of your journey.
As promised, we've sent you an email with the download link for the Ebook.
It may take a few minutes to reach your inbox.​
Before you go, we'd like to extend a special offer to you that we believe can take your business to the next level.
Introducing the Ultimate Online Business Premium Tools - the one-stop-shop for all the strategies, guides, templates, and killer copies you need to grow your business.

No more hunting through expensive courses or masterminds for the information you need. It's all here, in one easy-to-access place.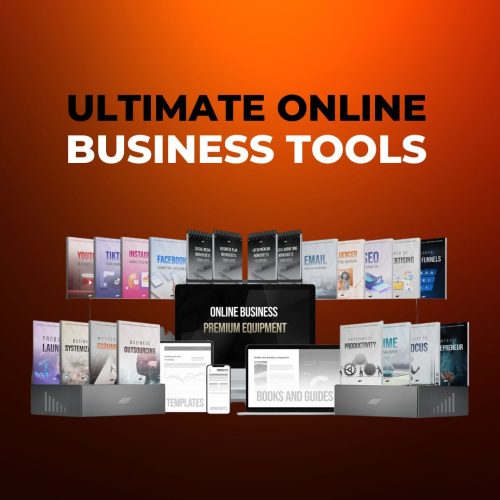 We understand that in today's fast-paced digital world, having a strong online presence is vital for the success of any business. That's why we're excited to introduce you to our Ultimate Online Business Premium Tools package.
It's a comprehensive collection of resources designed to take your business to the next level.